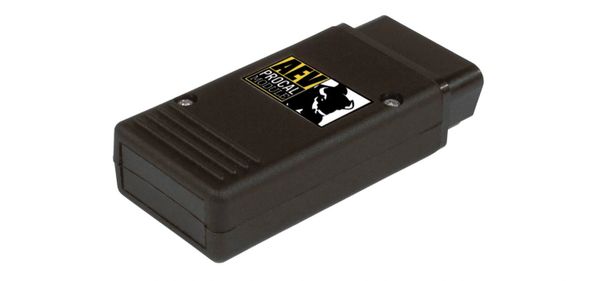 AEV ProCal for JK
AEV's ProCal Module for the 2007-18 JK Wrangler is a hand-held powerhouse! This essential tool provides JK owners an easy, low-cost way to make a variety of useful changes not offered by the dealer or any other re-programmer. Topping the list is the ability to correct the speedometer and gear ratio when larger tires are installed. When the speedometer is left uncorrected, there is a major degradation in the performance of the stability control (ESP), transmission shifting, and engine performance.
The best part of the ProCal is that it isn't just for correcting the speedometer. The Tire Pressure Monitoring System can now be recalibrated to better suit aftermarket tires without triggering the dash light. Further, the ProCal Module makes it possible to activate daytime running lamps, "one-touch" turn signals, enable a temporarily increased engine idle speed for winching, clear engine codes, and even has a feature to help alignment technicians align the vehicle perfectly for optimal ESP performance.
The ProCal Module is equipped with a series of easy-to-use DIP switches. By reading the simple Quick Reference Guide included with the ProCal module, a user can quickly dial in a code for the desired recalibration. Once the DIP switches are set, simply plug the Module into the vehicle's OBDII. The whole process can be completed in mere minutes and it's just as easy to restore the vehicle back to its original settings with the ProCal.
Please note:
The AEV ProCal cannot change axle gear ratios for 2011+ 2.8L CRD diesel JK Wranglers with manual transmissions. The RESTORE function is not compatible with export JK's equipped with the 2.8L CRD engine.