Falken Wildpeak A/T3W 35x12.5x17, set of 5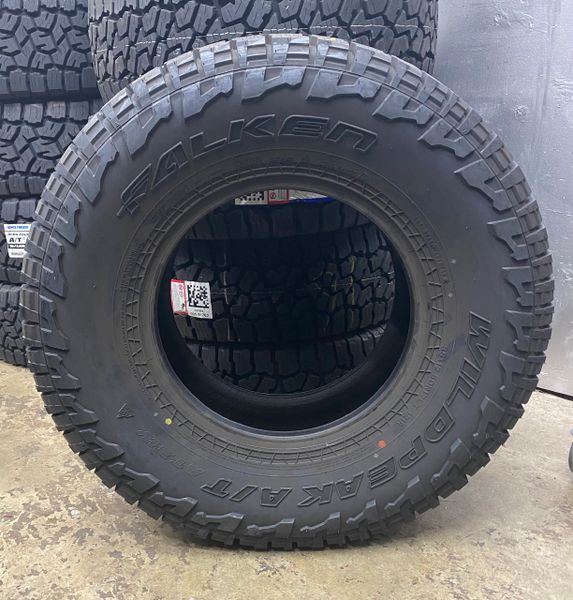 Falken Wildpeak A/T3W 35x12.5x17, set of 5
*In stock and ready to mount/take home today!
If you are looking for a high-performance all-terrain tire for your Jeep, then look no further than the Falken Wildpeak A/T3W All-Terrain Tire. This all-season tire features cutting edge technologies that allow this tire to perform both on and off-road. With one of the deepest all-terrain tread depths in the industry (20/32nds on LT sizes), Falken Wildpeak A/T3W tires have an extended tread life and perform in extreme snow conditions. A/T3W Tires are qualified by USTMA and TRAC for the Three Peak Mountain Snow Flake (3PMSF) symbol.
*NOTE: stock tires only sold in sets of 5.