AEV JK 4.5″ DUALSPORT SUSPENSION – SC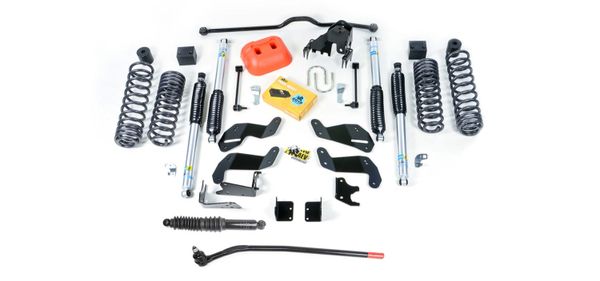 AEV JK 4.5″ DUALSPORT SUSPENSION – SC
AEV's DualSport Suspension Systems have taken off-road suspension engineering to the next level. At AEV, suspension development is about more than just adding lift height, articulation, or flashy-looking components. It's about bringing OE-level suspension engineering to the aftermarket to create a true do-anything "dualsport" suspension – one that is both extremely capable off-road, while offering unparalleled on-road performance and handling.
Key Features:
Expedition-Ready / Daily-Driven Practical. More so than any of its predecessors, the JK Wrangler is not just a trail-mastering off-road specialist, it's a truly "street able" on-road transport too. The AEV DualSport enhances the JK to raise its performance in both arenas.
Tuned Vehicle Dynamics. The DualSport system has been thoroughly tuned for impeccable behavior in every situation you might put it in – and especially the ones you didn't intend to.
Complete. AEV DualSport JK systems are truly stand-alone packages that include everything needed to elevate your JK properly, including shocks.
Please note: The AEV/Bilstein 5100 series shock absorbers included in this kit feature a Bilstein Triple C zinc plated finish. This finish must be serviced regularly in order to maintain its luster. Particularly in moist climates, a protective coating, such as wax or lubricating oil should be applied to prevent tarnishing. The finish is not covered under warranty.