Synergy Jeep JK Heavy Duty Drag Link Kit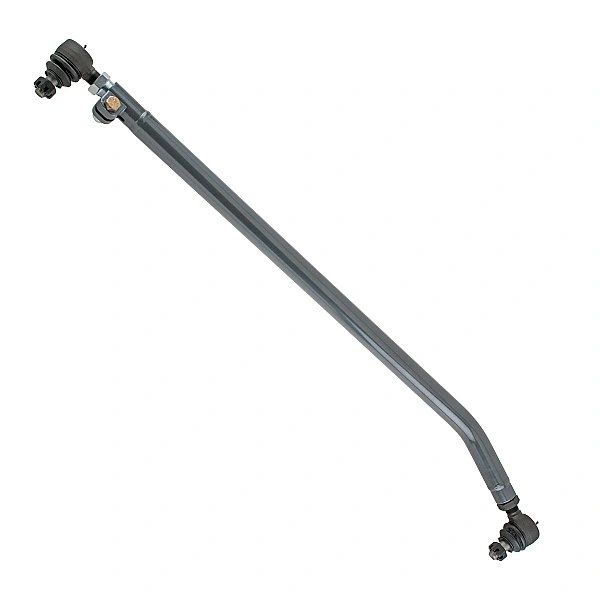 Synergy Jeep JK Heavy Duty Drag Link Kit
New and Improved Jeep JK Wrangler Heavy Duty Drag Link. Improving upon the success of our previous 8001 JK Drag Link, this version is larger in size and strength and prevents unwanted Drag Link Flop. You will not find a better drag link on the market!
Fits:  2007-2018 Jeep Wrangler (JK)
Benefits:
Drag Link fits all JK Wranglers, including those with aftermarket JK axle housings.
Larger tubing size than previous design improves drag link strength and steering feel. Offers a more direct connection to the road/trail compared to stock; no more bent drag links and constantly having to re-center your steering wheel.
Synergy Heavy Duty Metal on Metal Tie Rod Ends are stronger and more durable than stock and include grease fittings/replaceable dust boots for ease of maintenance. Synergy High Performance Grease recommended (4119).
Pitman arm side tie rod end is now a single plane design to eliminate unwanted drag link flop. You spoke and we listened. Drastically simplifies installation and only allows necessary degree of movement.
Drag Link Flip Adapter is NOW INCLUDED for those who will be converting to high steer. No longer need to purchase this part separately.
Features:
Drag Link bolts right into the factory mounts or can be relocated to the top of the steering knuckle for a high steer setup using included flip adapter (See Notes for high steer requirements)
No factory drag link components need to be reused
Includes Synergy HD Metal on Metal Tie Rod Ends with a Single Plane version at the pitman arm side to completely eliminate Drag Link Flop
Made from 1.5 inch x .250 wall DOM tubing
Abrasion-resistant powder coat finish for maximum durability and corrosion resistance
Synergy Double Adjuster Sleeve allows adjustment of drag link length without removing it from the vehicle
100% bolt-on components assures an easy, trouble free installation with the use of basic hand tools
Synergy Tie Rod and Drag Link both use the same tie rod end thread pitch, so one spare tie rod end (4131-L) can be used in any location in the steering.
Includes:
(1) Drag Link
(1) Rod End Double Adjuster Sleeve (3622-07-18-PL)
(1) Pinch Bolt Hardware
(1) Single Plane Tie Rod End (4139-L) (Pitman arm side)
(1) Tie Rod End (4131-L) (Knuckle side)
(1) Flip Adapter (8000-02)