Synergy Jeep JL / JLU HD Adjustable Rear Track Bar #8862-01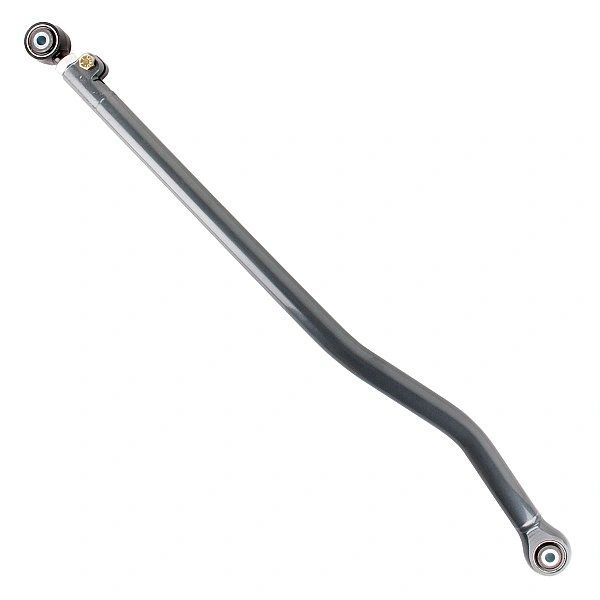 Synergy Jeep JL / JLU HD Adjustable Rear Track Bar #8862-01
Jeep Wrangler JL / JLU Heavy Duty Adjustable Rear Track Bar. Adjustable track bars are used to help center your axles when running a suspension lift. Considerably stronger than stock to hold up to the abuse of large tires and aggressive off road driving. Length is adjustable on the vehicle to make adjustments a breeze. Uses maintenance free Synergy Dual Durometer Bushings on both ends. Bent to clear most aftermarket differential covers.
Fits: 2018+ Jeep Wrangler JL / JLU
Benefits:
Allows centering of rear axle when running a suspension lift
Adjustable without removing from vehicle
Maintenance Free, no greasing required
Synergy Dual Durometer Bushings eliminate binding issues associated with stock vulcanized bushings
No jam nuts that are impossible to keep tight
No modifications required to install
Isolates Noise, Vibration, and Harshness (NVH) increasing ride quality
Bent to clear most aftermarket differential covers
Limited Lifetime Warranty
Features:
Made from high quality 1.50 inch x .250 wall DOM
Retains factory track bar mounting bolts & hardware
Suspension components feature an abrasion-resistant powder coat finish for maximum durability and corrosion resistance
Synergy double adjuster sleeve & pinch bolt assembly allows for adjustment of track bar length without removing mounting bolt
Features Synergy Dual Durometer Bushings (DDB) with Teflon® bearing surface for a maintenance free design focusing on performance, flex, longevity, and ride quality
100 percent bolt-on components assures an easy, trouble free installation with the use of basic hand tools
Notes:
Compatible from 0-6 inches of lift. Synergy MFG 8856-01 Rear Track Bar Relocation Bracket recommended for lifts 2 inches and taller and requires a minimum 2 inches of bump stop spacing.