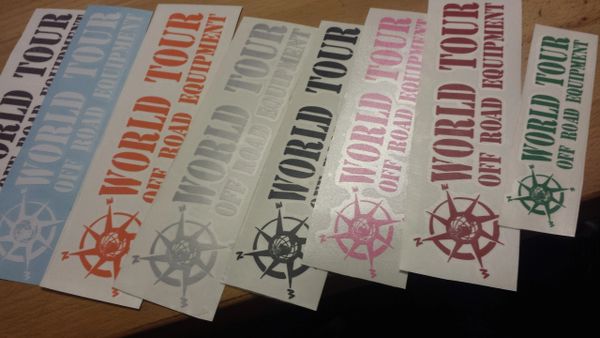 World Tour Decals
You can get your World Tour stickers for your jeep or truck. Assorted colors available. 
The standard size is 8.2 x 2. But feel free to contact us through our contact form, or call us with your custom desired size. 
*note these are cut to order and may take 1-2 days to ship.